happy spring. though it did not feel very spring like in seattle. i painted this a week or two ago..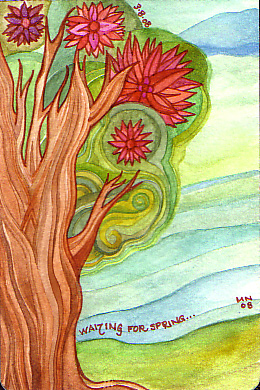 and here are some scans from another children's book. these are from another book written and illustrated by holling c. holling called
The Book of Indians
-- which is, i think, as politically correct as any book published in 1935. i do quite like the pen and ink illustrations, which are reproduced in sepia tones. that is the reason i bought the book.