my hurt back is slowing my art way down. and art is what i usually post...so i thought i would post some visual stimulation for the next few days .. meaning i would post some scans from my collection of children's literature.
today's scans are both from
The Book of Cowboys
written and illustrated by Holling C. Holling. it was published in 1936. a small child has written a bit in my copy. i wonder if donnie griffen is still alive. he says his phone number is 33302.
anyhow, what i like about this book is the pen and ink drawings. here are a couple to enjoy: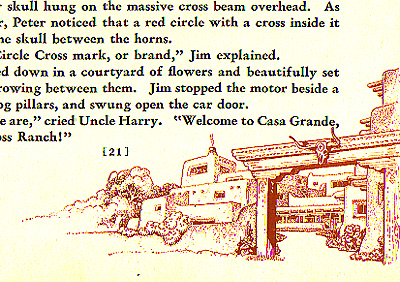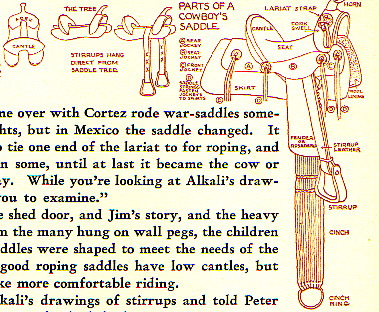 hopefully i will scan some more from another book tomorrow!